When I asked Jim Collins to explain Steve Jobs!
As I mourn the death of Steve Jobs, I remember my time in School when I got the opportunity to meet Jim Collins. Jim Collins is the author of the best seller "Good to Great" where in he explains why some companies make the leap and others don't. He does this with the help of a strict data driven process and explains at the core of it lies the leadership. He then explains that...
7-up added 15% more yellow to the color of the can...
Hello! Knee deep in spending 50% of my time on MNVR and filling the UX Designer Gap  and the other 50% doing my day job+keeping the family happy I have been unable to post as frequently as I should. My apologies for not doing so! Everyday, since I took the helm of UX Designer for MNVR I spend atleast 4 hrs learning new tricks in Photoshop, Copy Writing for the Web, Digging thru inspiration on...
13 tags
Gestalt Principles Applied in Design
As I endeavor to upgrade my existing Graphic Design Skills to fill the Gap of UX Designer at Menoovr, I have landed myself at many a situtation and as stated in my previous posts been getting out of it thanks to a lot re-designing and feedback followed up with some good amount of reading (standing on the shoulder of others thingy :D). Here's one such reading exercise, hope you find it...
LinkedIn's Road to IPO - Infographic
via 7.mshcdn.com
7 tags
Launching Effectively: Just Launch It - A must...
Editor's Note: This is a guest post from Jesse Maddox, the Founder & CEO of TripLingo. TripLingo creates a customized experience for learning languages, particularly for travelers. You can follow Jesse on twitter at @onwardly and @TripLingo. TripLingo was one of the first LaunchRock users. This is Part 3 of 3. Part 1 discussed ways to structure your launch, and Part 2 covered page...
Living in SF Means... - The Bold Italic - San...
Living in San Francisco means coming over the Bay Bridge and having your heart race a little when you see the city's skyline. Crossing the Golden Gate and smiling at the way the fog sits right on top of it. Snaking up the 101 and Candlestick Park being the greeting that tells you you're almost home. It means visiting Middle America and being thought of as some kind of socialist gay hippie....
Infographic: Is It Time To Scale Back on Social...
via good.is
Infographic | Understanding What's Behind the Fair...
via awesome.good.is
Infographic | Educating the Workforce of the...
via awesome.good.is
17 tags
That's Version ∞. First launch version 0.1.
Inspiration is like milk. It expires! - SebastianMarshall.com This is absolutely true and one that pushes me to look for inspiration very frequently on a multitude of things. Especially while working on a startup there are a gazillion things that can boost you and equal or more gazillion things that can bring you down. The best remedy for this is inspiration. As I started this week and was trying...
20 tags
What are the UX/UI considerations for expanding...
Hello! As mentioned in my previous blog post, I have taken up the role of UX Designer/Developer for Menoovr to fill the Gap and keep the momentum going. Since then I have discovered and rediscovered the UI/UX Designer in me and while doing so run into umpteen problems/roadblocks. Here's the newest one - The following question was raised by me on Quora (http://qr.ae/EvSn) :  ...
18 tags
Why We Need Storytellers at the Heart of Product...
I started this week thinking about UX as I spent almost 35 hours this weekend thinking & re-thinking our product design until my brains went numb. Having taken the role of iterim UX Ninja (more a Grass Hopper for now) to avoid additional costs for our Boot Strapped Startup, this has become a key component of my day (& night) living in a de ja vu of "How will we mesmerize our...
Mobile Marketing - The Shizzle!
« April Fools 2011 On The Web infographic | Main | Do You Need a Social Media Detox? [infographic] » FridayApr012011 Microsoft's Growth of Mobile Marketing Friday, April 1, 2011 at 6:00AM Permalink I love to see the big companies experimenting with new...
16 tags
You Are Solving The Wrong Problem
My first blog post for the Month of May came to me while I was in search of some inspiration to stay calm and composed and let the Agile Way do its thing for our efforts at Menoovr. When I decided to pursue menoovr as a business after receiving raving fan reviews at Startup Weekend San Jose 2011 that ended on Apr 17,2011  met with my friends at Karthavya and discussed the project. As members of...
The Salesman
AK to Mom: What's the fondest Childhood memory you have of me? Mom: Selling Idlis at 2.5 yrs of age! It was like you were born for it, I gave you idli's and before I could tell you what to do you were on the stage pitching and selling!
My Favorite Article of the Week - Subject: Airbnb...
Revenue, Personified - An Excellent Article on...
In this excellent article from Cindy Alvarez (Cindyalvarez.com) Cindy explains why it's not just important to ask what %age of your visitors are getting converted to customers but to which bucket do they belong and using the data to tune your landing pages to attract more from that group. Read on and let me know if any of you have implemented this or have a different opinion :) ...
5 Simple Tips To Help You Increase User Sign Ups
via blog.kissmetrics.com KISSmetrics as always providing great insight and value posts for the startup community just like it's founder (@hnshah. hitenism.com).
Food!Drink!Dishoom
via dishoom.com As a foodie I am always on the look out for great places to try out around the globe and on most occasions I am drawn to websites that have this info. But this is the first time I was drawn to a restaurant site for its great design that is as cool as the unique dishes they have listed. Next time I am in Bombay (Mumbai for some) I am definitely going to Bombay Cafe….firstly...
How do colours affect purchases?
via litmanlive.me
Tristan Mace — Modern Messaging Infographic
via blog.tristanmace.com
The CEO's CEO
This biography was unauthorized —Nas, U.B.R. (Unauthorized Biography of Rakim) Great chefs find things in the style, presentation and technique used in a meal that the ordinary diner never sees. Great musicians hear things that casual listeners completely miss. CEOs evaluate other CEOs much differently than the popular press or the general population. In mainstream...
20 tags
"Be a part of a customer validated concept and celebrate as a billion people..."
– If you are a developer and like any of these: Appcelerator UX/UI for iPhone/Android/Blackberry Devices iOS (Xcode 4) Android HTML5 CSS2.1 Ajax jQuery Python Django Haystack Varnish Solr Celery Treebeard Node.JS Redis MongoDB Join us @ menoovr.com or drop a note on twitter...
16 tags
We are looking for tech architect to join the...
Hello! We are working on startup and are looking for a strong tech architect to join the founding team. We plan to use the following to build our product: Client-side and design ————————————————————- Fontdeck Paul Robert Lloyd's social media icons Country flags by...
8 tags
"Losing" Temper!
We often hear people say "I play to win", my dictionary is devoid of the word "Losing" etc. However, these same individuals snap at every wrong turn, missed step or even simple misgivings of every day life quoting "Stress" and the likes of it. If you "play to win" and your dictionary is devoid of the word "Losing" shouldn't that...
The Future →
Google gives away free Cr48 to all Verizon customers Customers don't need any contract Customers are limited to Chromes OS apps only Customers have 100 mb data free Customers must may for usage beyond 100 mb Pay as you go or Pay per month or Pay with contract options Pay as you go and Pay per month has no HD video streaming option With 2yr contract users get 4G LTE, limitless data and...
2 tags
Management by Fire a Conversation with Chef... →
A restaurant kitchen usually operates in crisis mode, says chef Anthony Bourdain, author of a top-selling tell-all, Kitchen Confidential. But the crisis builds camaraderie and brings out the very best in each employee. In this edited interview from Harvard Business Review, Bourdain explains why that's so—and what managers can take away from the kitchen. Says Bourdain, "The kitchen...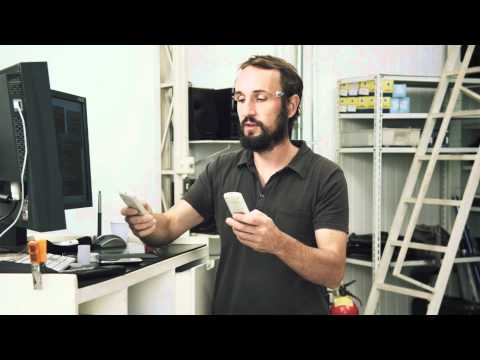 You don't need to be a Hipster to join HIPSTER ;) →
Dear Friends, Please take a moment and sign up for fellow stealth startup HIPSTER by clicking on the link. Mo Power to the Entrepreneur! Peace, AK
"Offers to consumers can be intelligently served up based on a person's..."
– Why We Invested In Groupon: The Power of Data
1 tag
Scalable Teams, Part 2: Leadership →
Change is a constant in software development. Requirements change and there's always more than one way to solve any problem. Team members join in, and depart - some senior, some junior. How do teams continue to make meaningful progress and ultimately complete projects with a shifting landscape? Wolfram Arnold from RubyFocus discusses the importance of leadership with Edward Hieatt and Davis Frank...
1 tag
Scalable Teams, Part 1: Communication →
A scalable team is one that can remain productive regardless of the variations in workload and team composition. Easy, fluid communication between team members, the team and the customer, and the team and their code is a key pillar to creating a scalable team. Wolfram Arnold from RubyFocus discusses the importance of communication with Edward Hieatt and Davis Frank of Pivotal Labs. Click on the...
"'Poet' is a metaphor for 'Enlightened Amateur'"
– Akshay Krishnaiah
1 tag
It's All About Selling for Survival- Awesome... →
The one skill which entrepreneurs need is something they don't teach in business school—selling. Yes, I know that "selling" conjures up negative images of used-car salesmen peddling clunkers. But the ability to persuade people to believe in you is a necessity. That's because sales is not just about selling things for money. Selling is about life. Convincing the perfect soulmate to go out on a...
Watch
7 Top Social Game Metrics for 2011
The Anatomy Of A Perfect Landing Page →
    359Share Although there is no exact formula to making a perfect landing page, there are some common rules of thumb to increase your chances of making a winning one. If you're looking for ideas on where to start with your next landing page design, the infographic below is a great place to begin. And remember, after you build your first landing page you must continually test variations to...
1 tag
PayPal Wants to Turn Your Remote Control into a... →
PayPal is working on a television commerce (T-commerce) solution that will let consumers buy goods they see on Internet-connected TVs via their remote controls. The new PayPal project was revealed in a blog post by Osama Bedler, the company's VP of platform for mobile and new ventures. "Today, I'm happy to say we're one step closer to equipping every living room in America with T-commerce...
eBay 2010 - A Year in Review →
January eBay Wins 2009 Mobile Retailer of the Year eBay was crowned the 2009 Mobile Retailer of the year award as a result of increasing mobile transactions during the 2009 Holidays and generating more than half a billion dollars via mobile in 2009. eBay Seller Release Changes Announced eBay Seller Release changes include new standard rates, new store subscription packages and changes in the...
eCommerce Weekly Roundup – Jan. 6 →
CES Welcomes Newcomer eBay to the Conference Traditionally when people think of CES tech gadgets and electronics come to mind, but software and online services are also becoming key components, and eBay is eager to jump on board. This year marks eBay's first time exhibiting a booth at the conference, hoping to spread the word about its apps and technology and establish some potential...
1 tag
Watch
With Eyes on World Expansion, Starbucks Drops Its Name From New Logo | Co.Design
1 tag
12 of the Year's Best Ideas in Interface Design... →
Checkout IOBR , a twitter like status update toy for toddlers or Meta Mirror…simply amazing interface design!!!! I <3 Fast Company!!!
7 tags
"My Recent Most Favorite Quote/Praise for Bangalore/Bangaloreans: "Honey..."
– A true account by AJ Jacobs, editor-at-large at Esquire magazine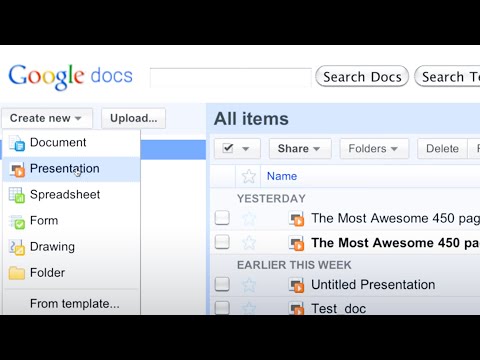 "Perfection is achieved, not when there is nothing more to add, but when there is..."
– Antoine de Saint - Exupery
"The eBook Problem: Smaller/Inexpensive yet good books become expensive in the..."
– Amazon.com: Tribes: We Need You to Lead Us eBook: Seth Godin: Kindle Store
1 tag
Google Demo Slam →
In a few words: You take the technology you use and demo it to your mom cause your mom probably gets you more than some ad guy Comprende? Nope! Here's how google explained Demo Slam: Technology Rocks! Especially when it's available to the world and doesn't cost a thing. But learning about it? That's not so great. What the world really needs is a few brave souls willing to...
8 tags
"Faster than a speeding bullet, more powerful than a locomotive, and able to..."
– Akshay Krishnaiah thrilled after Installing apps from the Chrome Web Store
3 tags